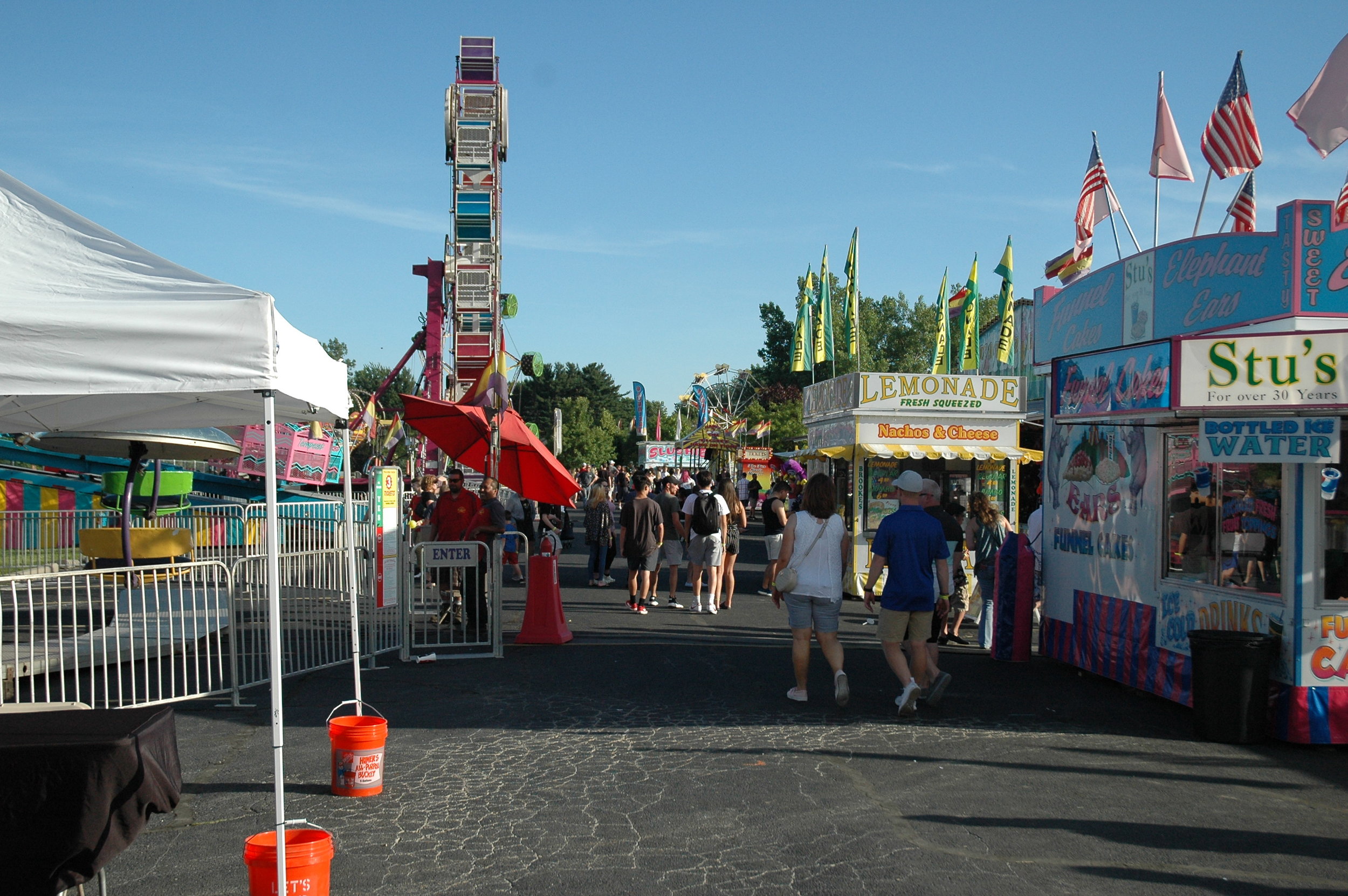 Residents in Taylor, Michigan might have noticed the carnival rides in motion a full day before the opening of the annual Taylor Summer Festival this week. And for good reason. As part of a celebration of Wallside Windows' 75 years in business, the owners worked with festival organizers to host a special day just for the Wallside Windows team, their families and friends.
Wallside Windows was founded in 1944 by the late Martin Blanck and his family remains at the helm, serving homeowners in Michigan and Ohio. Co-Owners Stanford and Stuart Blanck and Chief of Staff Adam Blanck wanted to be sure everyone knew this anniversary was a chance to celebrate Wallside Windows' team of installers, sales professionals, measurers office staff, factory employees and everyone else who's a part of the Wallside family.
"Our success as a business is not only dependent on the people who work here every day, but also their families who contribute to and support the work they do at Wallside Windows," said Adam Blanck. "We wanted to celebrate our entire Wallside family and the Taylor Summer Festival – right here in city where Wallside Windows is headquartered – seemed like the perfect place."
With its Factory rooted in Taylor, the owners of Wallside Windows gathered with more than 1,000 attendees on the festival grounds to enjoy this special evening of festival food, music, rides and games on June 26.
Jim Rais was greeted by co-workers with hugs as he checked out the festival grounds. He came straight from work to celebrate the occasion.
"Before Wallside, I worked at Ford and GM," said Rais. "Wallside is like a family. I'm 70 years old and I could retire. I just don't want to. Things get better and better here. It's just like family reunion."
Jacob Allan works in service for Wallside. He brought his family to the event to play carnival games and enjoy the rides – and thought it was a great idea. " I think it's really nice just to be here," he said. "It's nice to do something like this here (at the festival) instead of at work."
The Taylor Summer Festival, located at Heritage Park at 12111 Pardee Road, Taylor, Mich. opens to the public from Jan. 27-30. Fireworks are set for 10 p.m. Saturday, June 29, 2019. Tickets are available at
Those seeking new windows at home can contact Wallside Windows for a free estimate today online or by calling 1-800-521-7800.